Data Analysis Bootcamp 6.0
This training for those willing to learn how to slice and dice data using the top industry recognized tools. This is a 6week course that'll take you from a beginner level with zero experience and knowledge to a pro. You'll learn how to use the skills you'll acquire to land Data Analysis job. You'll receive a welcome email once you enroll.
This is a 100% virtual training. You will join the classes via Teams or Zoom. The right link will be emailed to you once you register. Classes will be held every Saturday to make room for people working during the week. You'll learn from our expert instructors who currently work as Analysts in Corporate America. You'll have series of assignments and group work. You'll install all the software on your local computer to practice along as you learn. You'll solve real life business problems with the 5 different datasets you'll be provided with. You'll create 5 projects with the datasets and create a portfolio to have all your projects in one place. 
The Data You'll Work With
We'll be working with 5 different types of large datasets. 
Sales data 
Marketing data 
HR data 
Finance data 
Healthcare data
Our training comes in the following format 
100% Instructor-led 
100% Hands-on
 100% Project based
100% collaboration based
You'll receive certificate of completion at the end of the bootcamp to demonstrate that you've have completed the training and you have the capacity to take up your next data analyst job.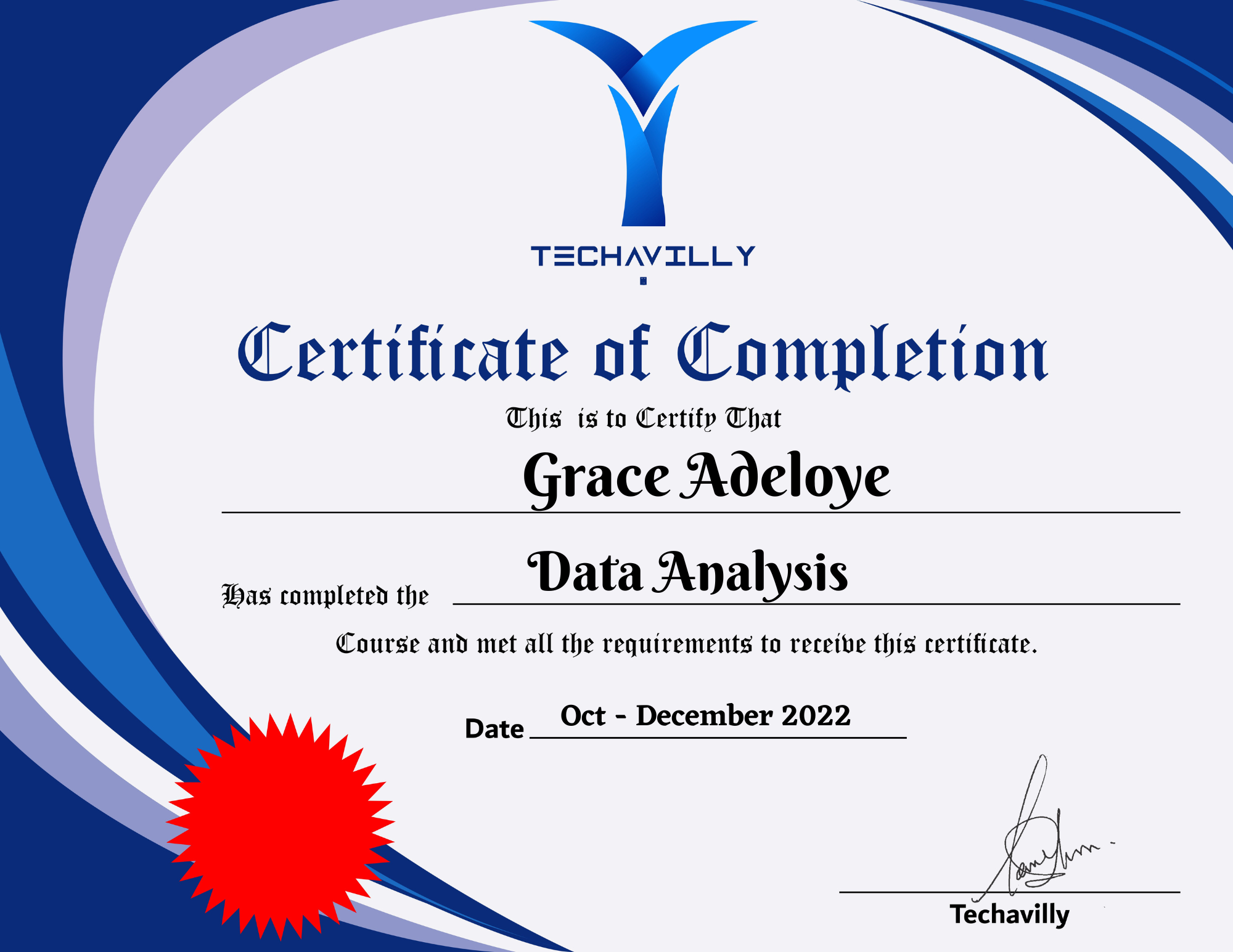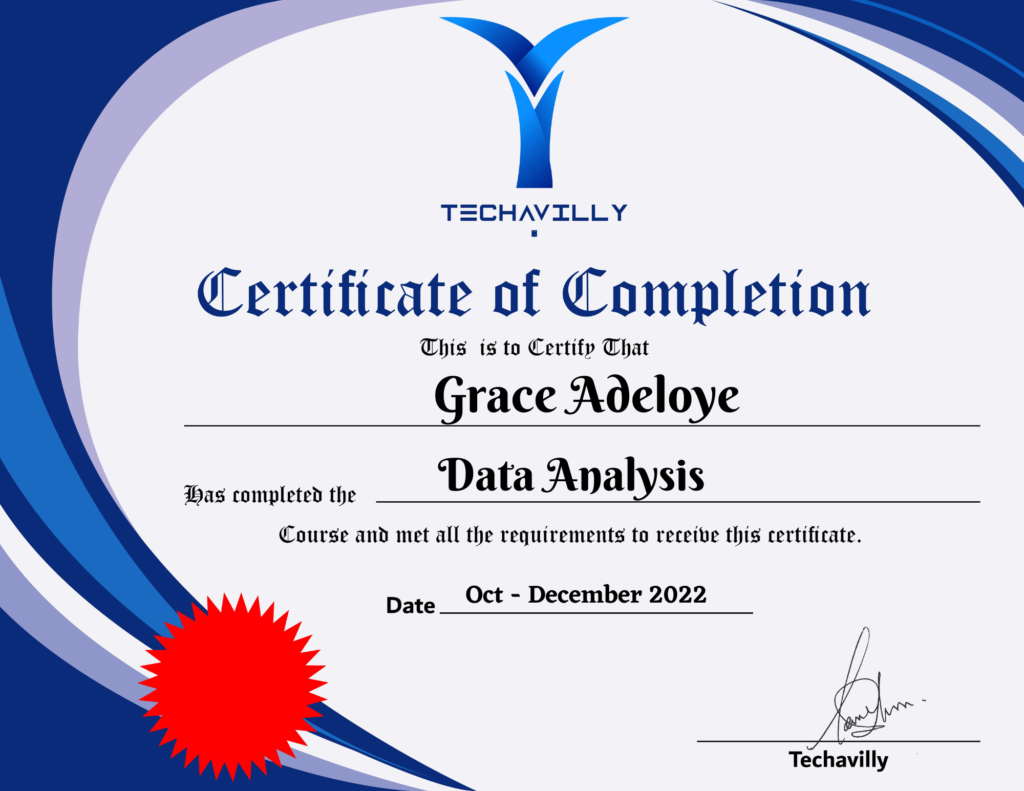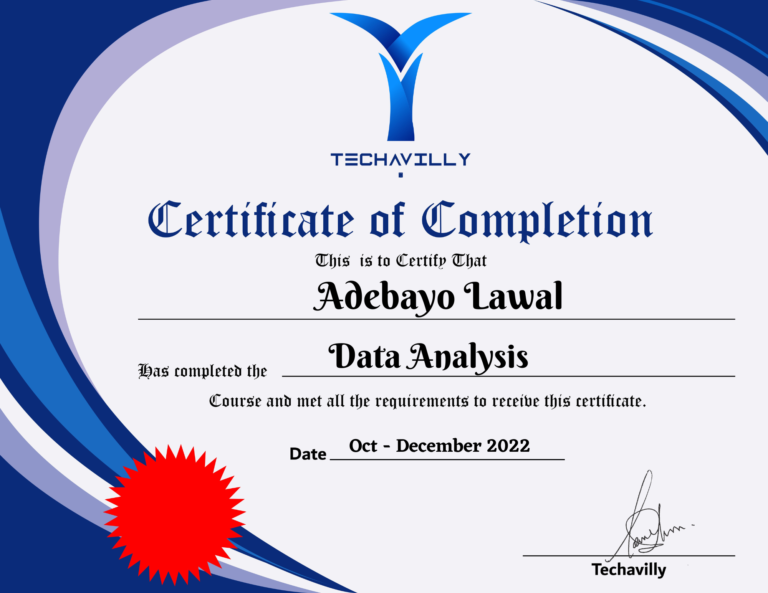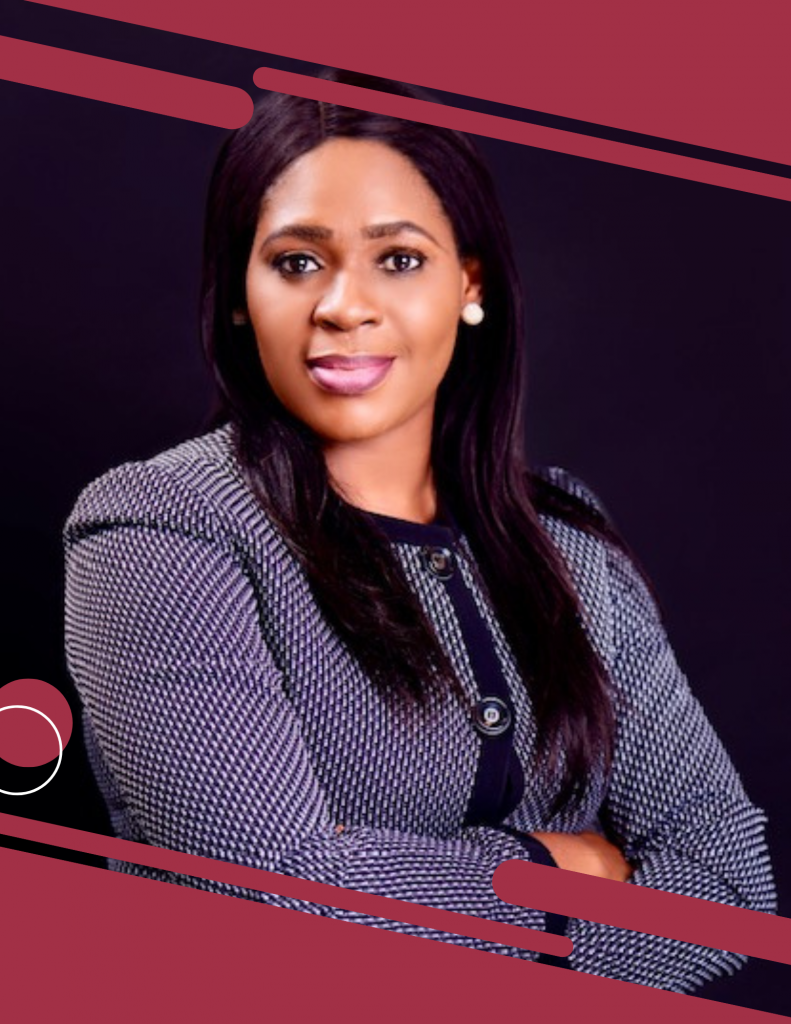 Mariam Adeyemi
Mariam is a Certified Data Analyst and the Founder of Techavilly LLC. She has trained over 5,000 people and helped them find their foot in the data analytics career path. She has over 12 years of corporate experience both in America and International. She has worked on several projects across different industries. She currently works as a Digital Marketing Analyst with one of the largest Fortune 500 IT eCommerce companies in America.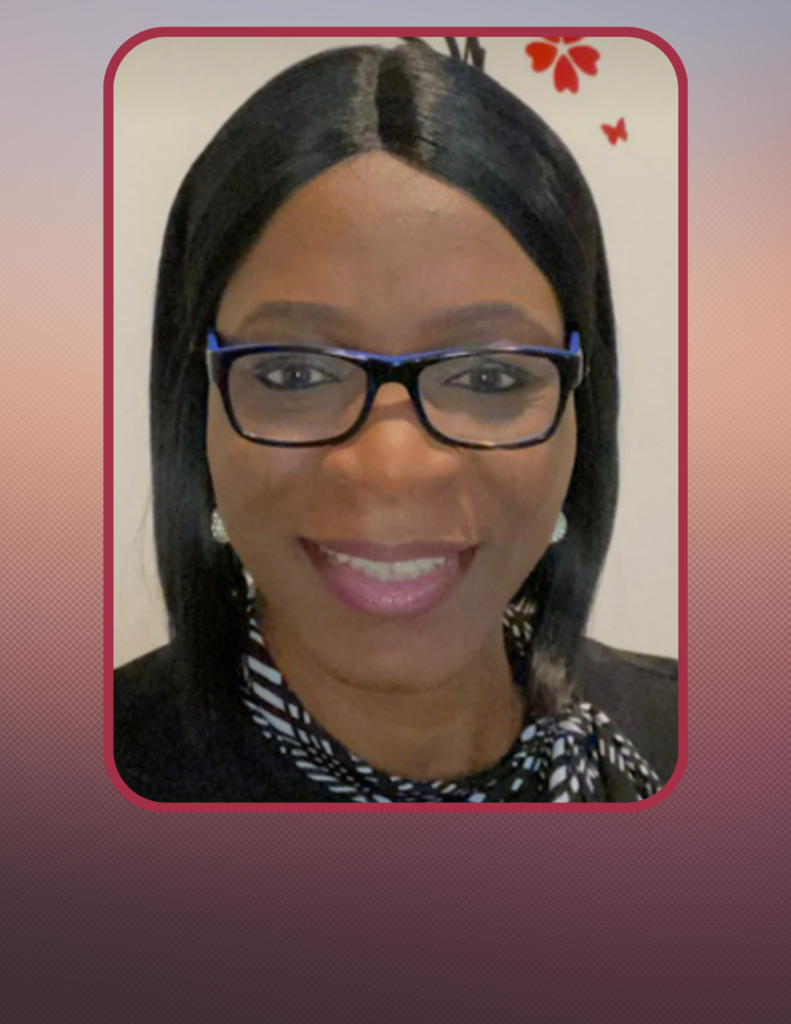 Jemmy O
Jemmy is a seasoned Business Analyst with over 15years of experience spanning across Sales, Finance and IT. She has a strong finance background and has helped hundreds of people to find and stay on their jobs. She is a Tableau superhero. We call her a designer. She does magic with Tableau dashboard. She is an instructor per excellence! She currently works as Business Analyst with one of the top Fortune 500 retail companies in America.
What Previous Participants are Saying...
How can 6 Saturday lectures make great difference than 5 years in the University? This is unbelievable! Thanks to the amazing instructors.
This is a great training, one of my best gifts to myself this year. I will be enrolling for more courses with Techavilly.
I feel like Alice in wonderland with the new tools I am learning. This is phenomenon. The instructors are well experienced in the game, and it shows in the way they teach. I sure will recommend people for this training.